SKIN BOOSTER : The injectable moisturisers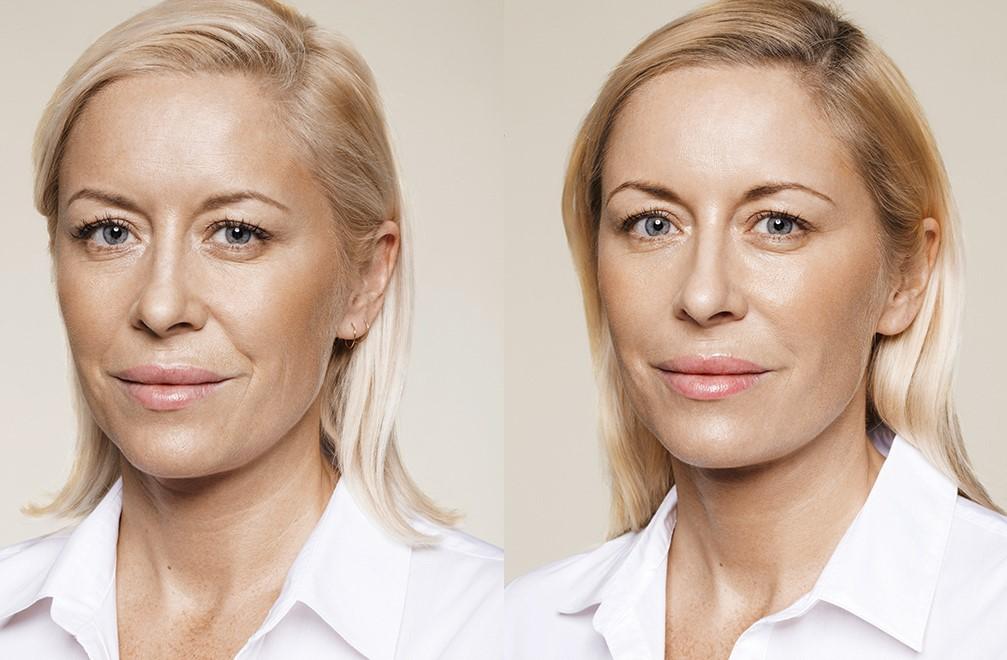 What is a Skin Booster treatment?
A skin booster consists of a series of superficial injections into the skin. The injections predominantly consist of hyaluronic acid. The beauty trends are also leaning more towards natural, glowing appearance rather than the noticeably treated face. There is very little pain associated with these treatments; however, Dr Yalda will apply a topical anaesthetic cream for your comfort.
Who is suitable for this treatment?
Skin boosters are suitable for anyone wanting to improve their skin. As long as you are above 18, there are no other age restrictions when it comes to skin boosters. They don't alter or augment your face; they merely add hydration to it. Those who suffer from aged, dehydrated, corse skin may see the most significant results.
How many treatments do you need?
The number for treatments will depend on the brand of skin boosters you choose to have. However, Dr Yalda usually recommends a course of two to three treatments, with treatments spaced four-six weeks apart.
How do they differ from mesotherapy?
Skin boosters are very similar to mesotherapy. The same ingredients that you may find in mesotherapy solutions can also be found in skin boosters.
The main difference between them is that skin booster contains more stabilised ingredients, especially the hyaluronic acid meaning the results will last you longer, fewer treatments are needed to see a difference.
How do they differ from fillers?
Some manufacturers make soft tissue fillers and skin boosters. It can be quite easy to confuse the two. Traditional fillers are generally a lot thicker in consistency and not suitable for injections into the skin.
We use soft tissue fillers to add volume and augment facial proportions. Skin boosters are injected ever so superficially so that it sits in the middle layer of the skin, known as the dermis, giving you a hydrated look.
Why this treatment remains one of patient's favourites:
this treatment has minimal to no downtime;
you can have this treatment in conjunction with your other injectable treatments;
you will see the difference in your skin with even one treatment; and
they can be used to treat not only the face but the hands, neck and decolletage.
There are several brands on the market, how we choose the brand will depend on your skin concern, age and also budget. Here are the brands that Dr Steven loves and works with:
Teoxane Redensity I- A perfect all-rounder, which can be used in any age category. Its unique formula contains not only hyaluronic acid but eight amino acids, three antioxidants, two minerals and one vitamin – all ingredients that are naturally present in our skin. We recommend a course of two treatments.
Profhilo- This bespoke injectable treatment has quickly become one the most popular on the market. It has the highest concentration of hyaluronic acid within this category of treatments and also plays a role in bio remodelling of the skin. It has proven to show great results in those who suffer from skin laxity. Two treatments are needed to see the full effects.
Juvéderm Volite- This skin booster is manufactured by the leading global pharmaceutical company, Allergan, who are the creators of Juvederm soft tissue fillers. This remains a luxurious injectable treatment as it can be on the pricey side; however, it is a single treatment, and only one treatment is required per year! It remains one of Dr Steven's favourite skin boosters if your main concerns are fine lines in the lower face and around the mouth.
To schedule a consultation with Dr.Steven, or to learn more about the this procedure, please contact us at 06-264 4344 (Melaka) / 03-5612 3443 ( Sunway Geo Avenue ).