Spectra Q switched Nd Yag Laser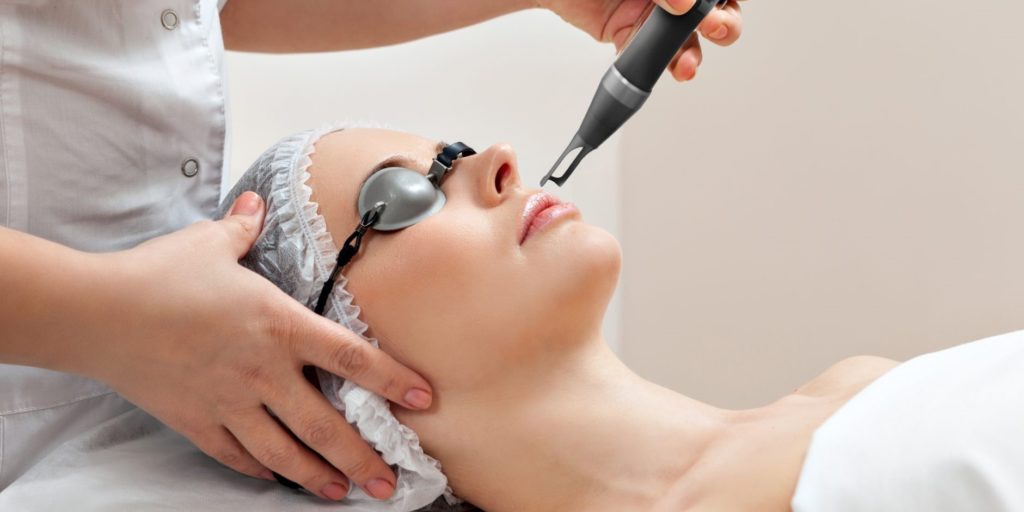 How do lasers remove unwanted skin pigment?
Q-switch laser is a FDA-approved laser that targets specifically to pigmentation. With dual wavelength option it targets superficial and deep pigmentations.
It is a solution for common pigmentation conditions such as freckles, melasma, age / sun-spots and acne. Q-Switched laser can also be used to remove certain tattoos. It stimulates new collagen production and contraction of collagen and elastin fibres helping with eye bags and dark eye circles.
The laser energy gently penetrates tissue heating it up and targeting melanin within cells. The damaged melanin is then removed via your body's natural healing process. You will probably notice that the pigment darkens slightly while your body works to remove the pigment.
The Spectra treatment is very gentle and, as a result, multiple passes can be used to effectively and safely treat even pigment lying deep within the skin.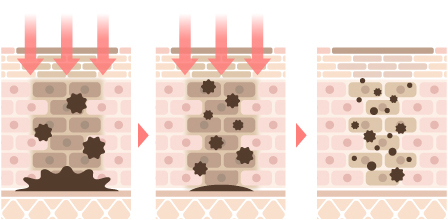 Q switched Nd Yag laser can
Remove dark pigmentation and sun spots.
Q switched Nd Yag laser can break down melasma, freckles, age spots, acne, hyperpigmentation and other brown birth marks.
Stimulate collagen formation and reduce fine lines and wrinkles.
As we age, collagen and elastin production in the skin is reduced.  This together with dynamic muscle movement results in wrinkles and fine lines.Q switched Nd Yag laser can stimulate collagen remodeling, resulting in reduction of fine lines and wrinkles.
Rejuvenating your skin complexion.
Q switched Nd Yag laser can improve uneven skin tone, skin pigmentation, discoloration and pore size. This results in a smoother skin texture, lightens the skin tone, decreases pore size, giving you a younger, radiant and glowing complexion.
Who are suitable to undergo the Q-Switched laser treatment?
It is suitable for most skin types and can be used to treat a wide range of skin conditions. People with acne, acne marks, and pigmentation such as freckles, sun-spots, melasma, moles and birthmarks will benefit from it, as will those seeking fairer and rejuvenated skin.
It is also suitable for those who require proactive acne control or wish to remove tattoos without scarring.
Is the laser treatment painful?
Most patients tolerate the laser treatment very well.
It feels like the snapping of rubber band on the skin.
Post laser treatment care
Avoid direct sun exposure
Always use a sunblock of SPF50 or above
Do not scratch, rub or pick at the treatment area
Do not apply make up until the crust disappear
Avoid swimming
Protective clothing, hats and umbrellas are strongly advised if you are exposed to the sun for a period of time
How many laser sessions do I need?
The number of treatment sessions will depend on
Types of pigmented lesions.
Age of the pigmented lesions. Generally the new lesions are easier to remove than old ones.
Depth of the pigmented lesions.
Generally, the deeper lesions like melasma require 5-10 treatments whilst superficial lesions like freckles and age spots usually require 1-3 treatments.
Can the pigmentation come back?
It is important to maintain a good skin care and sunblock regime to prevent or slow down the recurrence of the pigmented lesions.
Maintenance laser sessions every 3-4 months will also improve and prevent pigment from forming.
To schedule a consultation with Dr.Steven, or to learn more about the this procedure, please contact us at 06-264 4344 (Melaka) / 03-5612 3443 ( Sunway Geo Avenue ).
Disclaimer: Results may vary according to individuals