Stem Cells Therapy For Erectile Dysfunction​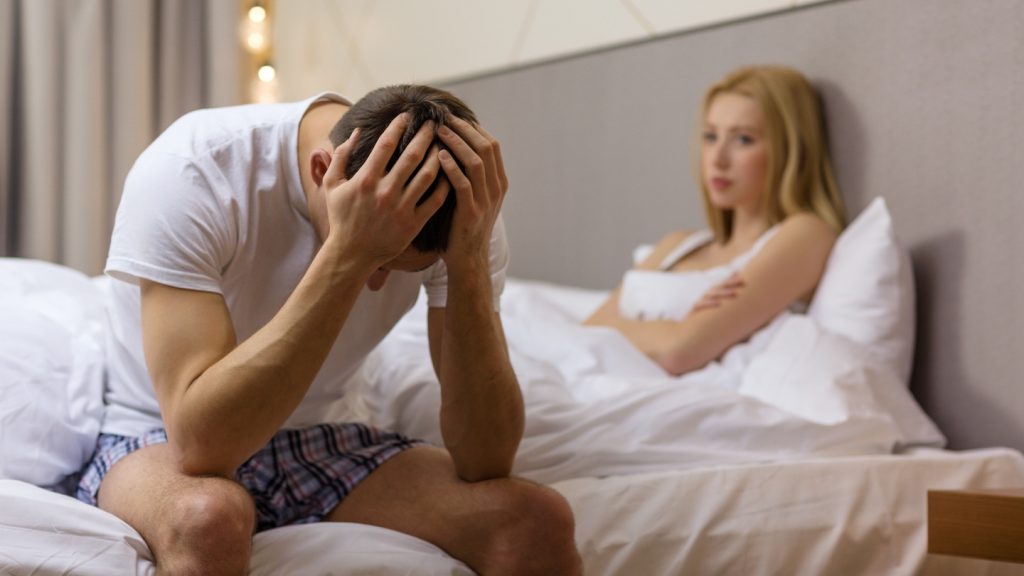 Erectile dysfunction is the inability to get and/or keep an erection firm enough for sexual intercourse. Erectile dysfunction that persists can affect a man's self-confidence and cause high stress. At Stellar Clinic in Selangor and Melaka, we use adult autologous stem cells for the treatment of erectile dysfunction.
The Treatment Could Help Improve Erectile Dysfunction Symptoms, Such As:
Difficulty getting an erection
Difficulty keeping an erection
Reduced sexual desire
Depression
Stress or anxiety
What Do We Know About Erectile Dysfunction?
Erectile dysfunction is a common disorder that affects men of all ages. It can generate significant negative impact on the patient and his partner's quality of life.
When a man is stimulated and aroused, the central nervous system sends nerve impulses that increase blood flow to the penis. It's normal for most men to have trouble getting or maintaining an erection every now and then. However, if the condition persists, it could be a sign of an underlying issue.
Approximately 50% of men between 40 and 70 years old suffer from erectile dysfunction. Approximately in 80% of the cases, it is caused by a physical condition.
Possible Psychosocial Issues That Can Lead To Erectile Dysfunction Include:
Stress
Relationship issues
Physical Conditions That Can Lead To Erectile Dysfunction Include:
Coronary artery disease
Peripheral vascular disease
Atherosclerosis or cardiovascular disease
Diabetes
Parkinson's disease
High cholesterol
High blood pressure
Multiple sclerosis
Obesity
Substance abuse
Prescription medications
Peyronie's disease
Alzheimer's disease
Enlarged prostate
Depression
Low testosterone
Erectile dysfunction might be a sign of a more serious health issue, such as heart disease.  Consult your doctor before seeking medical treatment for erectile dysfunction.
Can Stem Cell Therapy Improve The Symptoms Of Erectile Dysfunction?
Cavernous smooth muscle cells and endothelial cells are considered to play a significant role in getting and maintaining an erection.
Stem cells respond to the environment by differentiating into various cell types and secreting cytokines, growth factors, and extracellular matrix molecules that evoke specific responses from neighboring cells.
Researchers believe that the transplanted stem cells differentiate into cells such as, cavernous smooth muscle cells and endothelial cells, as well as evoking responses from existing cells, to treat erectile dysfunction.
If you are interested in Stem Cell Injection, you would benefit from a consultation in our clinics. Located in Melaka and Selangor, our doctor can assess your needs and create a treatment plan right for you.