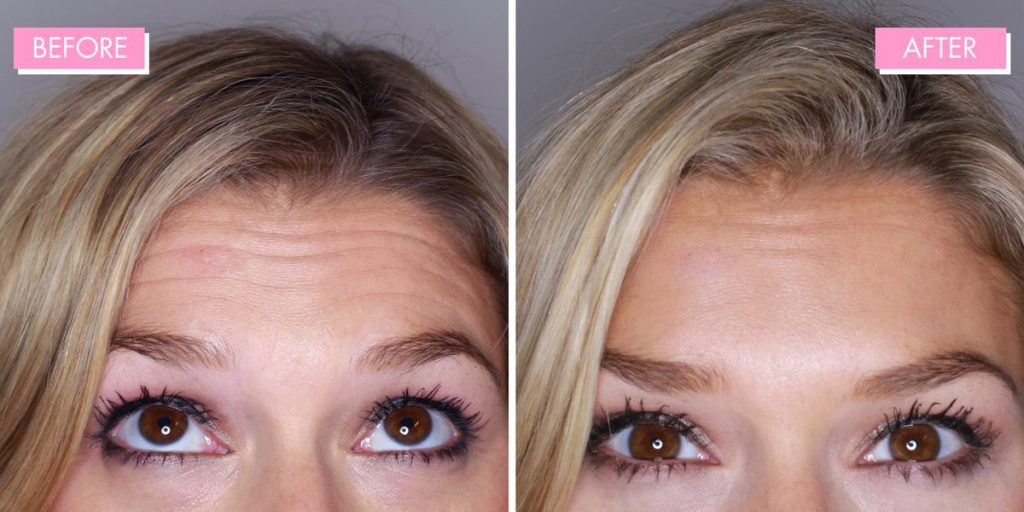 What Is BOTOX®?
With time, facial expressions leave marks on the face. Repeated muscle contractions cause wrinkling around the eyes, between the brows, and on the forehead. Until recently, there was no solution for these issues, but today, cosmetic doctors use Botox®. BOTOX® Cosmetic is a simple, non-surgical injectable that can smooth even the deepest wrinkles within days.
BOTOX® is made from a bacterium called clostridium botulinum. In large doses, this bacterium can be toxic, but in moderate doses, it is safe for aesthetic treatment. Surgeons and dermatologists regularly use BOTOX® to treat facial wrinkles, folds, and lines. In some cases, BOTOX® can be used to resolve serious medical issues such as chronic migraines and overactive sweat glands.
How Does it Work?
BOTOX® blocks impulses from the nerves to certain facial muscles. After treatment, the muscles relax, and the overlying skin smooths. Untreated muscles can still contract, allowing for normal facial expression.
For over ten years, BOTOX® has been an extremely safe and effective option. For more permanent wrinkle and frown line improvement, Dr. Steven suggests a surgical procedure called an endoscopic browlift.
How Long Does BOTOX® Cosmetic Last?
BOTOX® is a temporary solution for facial aging. It generally lasts between 3 and 5 months. Treatment must be repeated to maintain integrity. For some patients, results may last for a longer or shorter period of time.
What Is the Difference Between BOTOX® and Restylane?
While both BOTOX® and Restylane treat common symptoms of facial aging, they work very differently.
BOTOX® uses botulinum toxin to paralyze certain facial muscles allowing, wrinkles and facial lines to smooth. Results last between 3 and 5 months before maintenance is recommended.
Restylane, on the other hand, is a hyaluronic acid dermal filler. Hyaluronic acid is a naturally occurring molecule found in the human body that acts as a joint lubricant. In small amounts, it can also be used as a cosmetic solution.
When injected, Restylane and other hyaluronic acid solutions fill by adding natural volume. Restylane is most often used to treat smile lines, marionette lines, lipstick bleed lines, and dark circles under the eyes. Results last between 6 and 9 months before a follow-up is required.
Put simply, the difference between BOTOX® and Restylane is that they treat different kinds of aging. BOTOX® targets lines and wrinkles that form due to muscle movement, whereas Restylane treats facial volume loss.
What Can BOTOX® Treat?
When used on its own, BOTOX® can treat wrinkles, lines, and other stubborn signs of aging. It can also reduce vertical bands in the neck. BOTOX® accomplishes these goals by "freezing" muscles and tissue. Although results are temporary, proper treatment can make the face look years younger.
BOTOX® is often paired with other injectable treatments. This procedure is called a liquid facelift. Dermal hyaluronic acid fillers like Juvéderm, Restylane, and Radiesse work particularly well with BOTOX. While BOTOX® tightens skin and deeper tissues, fillers restore necessary volume to areas that have lost it. Liquid facelifts can also treat hollow cheeks and dark circles.
Liquid facelifts do not last forever, and their results are not as dramatic as those of a surgical facelift. However, injection cocktails work well for patients in their 30s, 40s, and 50s. They are also a good option for people who do not feel ready for surgery.
What Are the Side-Effects of BOTOX?
When performed by an experienced physician, BOTOX® injections are very safe. However, patients may still experience some side effects. These include:
Pain or bruising
Headache or flu-like symptoms
Droopy eyelids and misaligned eyebrows
Crooked smile
Dry eyes
More serious side effects are exceptionally rare, but may include:
Muscle weakness
Vision problems
Trouble speaking or swallowing
Breathing difficulties
Loss of bladder control
If you are pregnant or breastfeeding, you should not opt for BOTOX. You should also avoid all other facial injection treatment.